A slip and fall can happen anywhere. When it is caused by a negligent property owner or their staff, you could be entitled to compensation.
Our team of lawyers is here to help hold the responsible party accountable, and secure maximum compensation for your slip and fall injuries.
The attorneys at Greenblatt & Veliev, LLC in Rockville, MD, want to help you obtain the compensation you deserve.
Were You Injured In a Slip and Fall Accident?
Contact Our Rockville Attorneys
A slip and fall accident can change your life. Whether you are on private property, public property, or government property, neglected hazards can lead to a wide range of serious injuries. Contact our Rockville, MD, law firm today if you've been injured due to negligence on someone else's property.
A Law Firm You Can Trust
"I highly recommend Greenblatt & Veliev!"
"Lonnie and Elnur were very helpful and efficient. They solved my case quickly, and I was very pleased with the outcome. The firm's staff was very responsive and provided excellent assistance every time I emailed or called. I highly recommend Greenblatt & Veliev!"
Do I Have a Case?
Questions To Ask Yourself Following a Slip and Fall Accident
Our Maryland fall lawyers
know your rights and can help determine if you have a slip and fall case. Until you are able to meet with our attorneys, you can get a sense of whether you have a case by asking yourself:
Why Were You There?
If you had a right to be on the property, you may have a case. Even if you were trespassing, if the property owner purposely set up a hazard with the intention of harming you, you may be entitled to compensation.
Why Did You Fall?
Did you slip, trip, or fall because a hazard was neglected or not properly labeled? If so, the property owner may be liable.
Could It Have Been Prevented?
Could regular property maintenance have prevented your accident? If so, the person responsible for that maintenance may be legally liable for your losses.
Was the Hazard Obvious?
Was the hazard out in the open and easily seen? Was the potential for injury obvious, and how long was the hazard there? Depending on the answers, it could be argued that your injuries are your own fault. Our attorneys can examine the details to determine whether this is a viable argument.
File Your Claim
Before It's Too Late
In both Maryland and Washington, DC, you have three years from the time of the incident to file a claim. Once this time has passed, you can no longer receive compensation for your slip and fall accident. Don't wait until it's too late. Contact our Rockville, MD, law firm for your free consultation. Personal injury law is complicated; let us take care of protecting your rights and your future.
Do I Need a Personal Injury Lawyer
To Handle My Slip and Fall Case?
In both Washington, DC, and Maryland, personal injury law is complicated. To receive the maximum compensation for your personal injury case, you need attorneys who have a thorough understanding of the law. Here is what our team of lawyers can do for you:
Seeking Compensation for Your Slip and Fall?
Contact Our Rockville, MD, Law Firm
When you are injured in a slip and fall accident, you need the support of an apt legal team. Our Maryland-based practice is a team of personal injury lawyers with more than 65 years of combined legal experience. Our attorneys understand what it takes to file a successful claim and secure maximum compensation for your injuries, and this is precisely what they intend to do on your behalf.
Contact our Rockville, MD, law firm to request your free consultation.
We Provide Quality Representation
For Our Maryland and DC Clients
Awesome lawyer and very successful to recover settlements for injury cases!... I highly recommend this law firm to anyone, great services and I'm very happy with all the help they provided for me!
View On Google
I have been working with lawyers for over 43 years and I can say that Greenblatt and Veliev are the best. We worked with Virgina to resolve an issue and the results were perfect. Honest, polite and most importantly, knowledgeable on the issues and the persons involved. I would highly recommend this law firm to handle these difficult issues! Thanks again.....
View on Google
It's Time to Act
REQUEST YOUR RISK-FREE CASE REVIEW
Our personal injury lawyers will do whatever it takes to help you achieve justice. We offer free case reviews so you can consult our Rockville, MD, law firm risk-free. If you or someone you love has been hurt due to the negligent actions of a property owner, we want to help you make informed decisions about your claim.
Premises liability—the concept of a property owner being responsible for maintaining a safe environment for those who rightfully enter their property—is complex. Leave it to us to take care of the legal work while you heal. Contact our legal team in Rockville, MD, to get started. We look forward to protecting your rights and maximizing your compensation.
Our Clients Highly Recommend Our Lawyers
"Greenblatt and Veliev are the best lawyers out there."
Greenblatt and Veliev are the best lawyers out there. Virginia is so sweet and nice and understanding. She is so down to earth and caring with anyone she works with. She is 100 % honest with all of her clients and makes you feel like you are her only client.
View On Google
The team at Greenblatt & Veliev are outstanding. They know the business and will take great care of you when you need it most!
View On Google
We Speak Multiple Languages
To Better Serve Rockville and the Surrounding Areas
We have lawyers who speak Spanish, Russian, Polish, and Azerbaijan in order to serve Washington, DC, and Maryland clients. We want every person who has suffered a personal injury, whether it be from a slip and fall, car accident, or medical malpractice, to feel comfortable with their representation. Contact us to file your claim.
Which Losses Warrant Compensation
In My Slip and Fall Case?
Slip and fall injuries, levels of responsibility, and degrees of neglect by the property owner differ from case to case. To secure maximum compensation, we will make sure your personal injury claim represents the whole picture of who is at fault, how you have suffered, and how you may continue to be affected by your injuries in the future. We will pursue maximum restitution in your premises liability case for losses such as:
Medical Bills
When you have to seek medical care due to injuries caused by another person's negligence, you should not have to pay for the expense. Our lawyers can review your past and expected medical bills to help determine what you are owed.
Lost Wages
You may have to miss work if you have suffered debilitating injuries from your slip and fall. Our attorneys can help calculate how much time off work you will need and determine the amount of lost income that will involve.
Property Damage
If your slip and fall resulted in damage to your property like jewelry, a watch, or eyeglasses, we can pursue compensation to cover the cost of replacing or repairing that damaged item.
Life Adjustment
While most people think of catastrophic injuries occurring after an incident like a car accident, slip and fall victims can also have injuries that leave them permanently physically impaired. If your injury resulted in life-altering adjustments like being wheelchair bound, we can seek damages to cover the cost of adapting to these changes.
Pain and Suffering
Severe injury can cause lasting emotional and mental stress. Sometimes this stress can require the help of a mental health professional for several years following your accident. Our fall lawyers can seek to cover the damages caused by your pain and suffering and help you heal from this trauma.
Why Maryland and DC Choose Us
Whether they have suffered a slip and fall, become injured in a
car accident
, or suffered due to
medical malpractice
, clients know they can turn to us. Here's why:
Risk-Free Services
We offer our clients free consultations, so even if we don't take your case, you are not out any money. We also take our cases on a contingency basis. That means we only get paid if you do.
Client-Focused Representation
We put our clients first. We want what is best for you and your family, and we work to get you the maximum compensation to secure your future, even when this means going to court.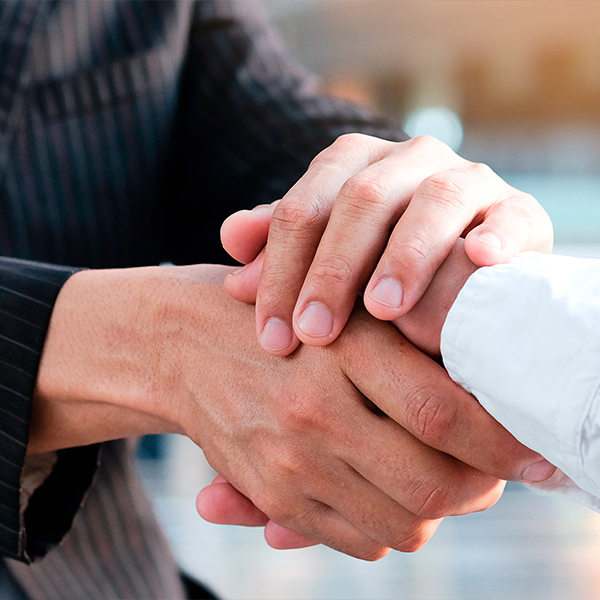 Highly Rated Lawyers
Our personal injury attorneys are some of the top-rated lawyers in the area. Our clients do not hesitate to recommend our services to friends and family members.
"My case was handled immediately and with great efficiency."
"I highly recommend Greenblatt & Veliev LLC. I am very grateful for the help I received. My case was handled immediately and with great efficiency. I received excellent customer service. Everything was explained to me in great detail. I felt at ease during the whole process."